Wireless Synchronous LED Controller HC008 is suit for UCS1903, WS2811, TM1812, TM1804 etc) output applications, which drive LED directly. It is widely used in advertising, Club, stage sets, home decorations, etc. It has many advantages such as low price, easy connection and simple to use. It has a memory function. Meanwhile, you could adjust brightness, static color choices and various dynamic changes in lighting effects through wireless remote control. It can also be used as a synchronous controller. That is to say you can synchronously control number of decoders and LED lights. You don't need to take much time to learn how to program effects because more than 100 program effects are pre-loaded.
Maximum control points:1024(Low-speed) points,2048(High-speed) points.
The distance of the first point to controller:Low-speed mode<40m;High-speed mode<20m.(when more than 5 meters,you should use the shielded to connect.)If it is more than the distance,you must add a"TTL level to 485 level" module.
Standards and Certifications







Product Specification
Type: Dream Color Remote Controller
Standards And Certifications: CE/FCC/ROHS Compliant
Warranty: 3 years
Craft materials: ABS/Brand new and high quality
Working temperature: -20~+60°C
Supply voltage: DC 12V
Output: two SPI signal.
Program Effects(pre-loaded): 133
Maximum control points: 4outputs, each port can control 1,024pixel max, totally can control 4,096 pixels max.
Controlled IC Type: Such as theTM1803, TM1804, TM1809, UCS1903etc. (specify the required model on orders)
Length setup function: yes
Consume power: 2W
Moudle QTY: 133 programs to choose
Size: 9.5cm(3.74inch) x 5.8cm(2.28inch) x 2.6cm(1.02inch)
Function of button(controller is in playing state)
(1).ON/OFF:ON/OFF button,it can open or close output.
(2).UP:Mode+/Speed+
(3).DOWN:Mode-1/Speed-
(4).Mode/Speed:Mode adjustable/speed adjustable function switch(The dirst LED displays H for model adjustable,shows S for the speed adjustable.)
Note:After powering,the red light would bright.And each press, the green light flash one time.
Connect the load well wire at first, following by the power wire;
Please ensure short circuit can not occur between connecting wire before you turn on the power.
Then set the steps as follows.
Press the "On / off" button to take the controller off before setting the menu
Press the "up", "down" button one time at the time, and LED would be bright at this moment.
Then press the "Mode / Speed" button to get into the menu settings screen.
The first setting screen is for "High-speed, low-speed settings", and the LED would display "S-HI" or "S-LO".
Then press the "up" and "down" button to select the mode. (If the IC on the light bar is high-speed mode, you should choose "S-HI", and choose "S-HI" when low-speed.) The factory default is for the high-speed mode.
Continue to press the "Mode / Speed" button to enter the second screen-"Control points setting".
The LED display 4-digit is for the number of control points. To plus or minus the number by pressing the "up" and "down" button (Long pressing can adjust quickly). The factory default is for 50.
After setting well, press the "On / off" button to save and exit
Connection diagram
Typical application
Application circuit 1:
Application circuit 2: Multi-motor synchronization function
(Each controller can separate the power supply also can share power supply)
Safety
Supply voltage of this product is 5/12 Volts DC, do not exceed.
Shorting output wires my cause damage to dimmer.
Always observe proper polarity when connecting power and load.
For indoor use only - this product is not waterproof or weatherproof.
Note
QUICK and SLOW speed buttons will only work when unit is in one of the color changing (dynamic) modes.
Connect according to the Wiring Schematic drawing.
Do not exceed 80% of Power Supply capacity when calculating Power Supply size to use in your system.
Package including
1x RF remote(including the battery)
1x remote controller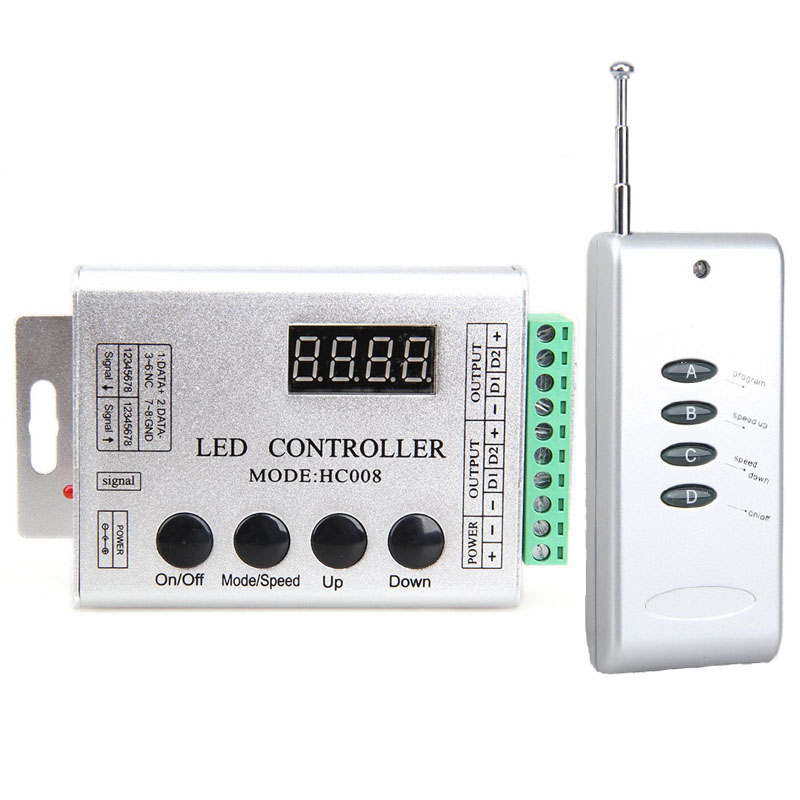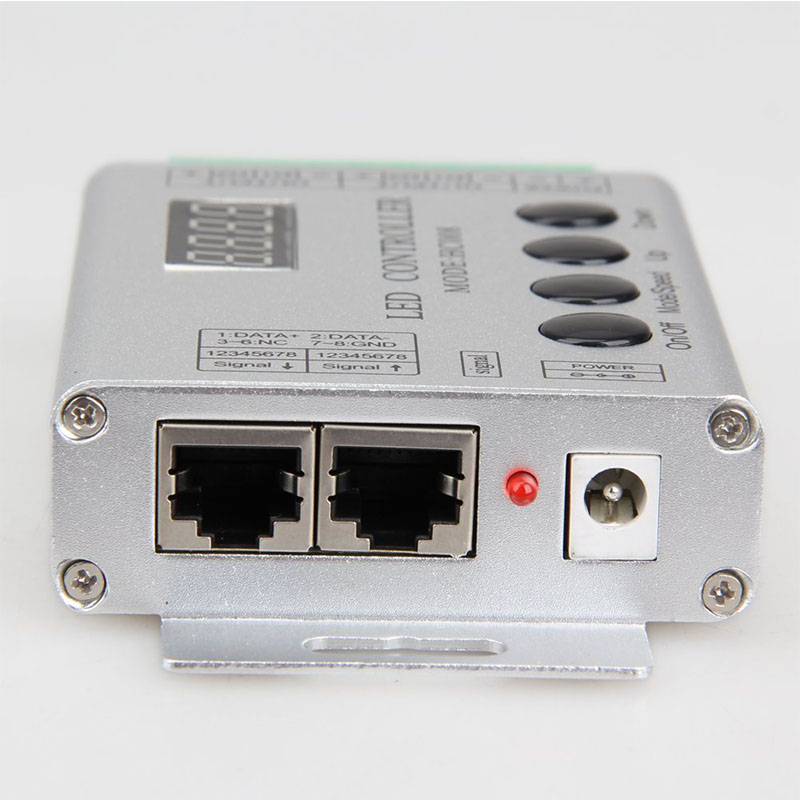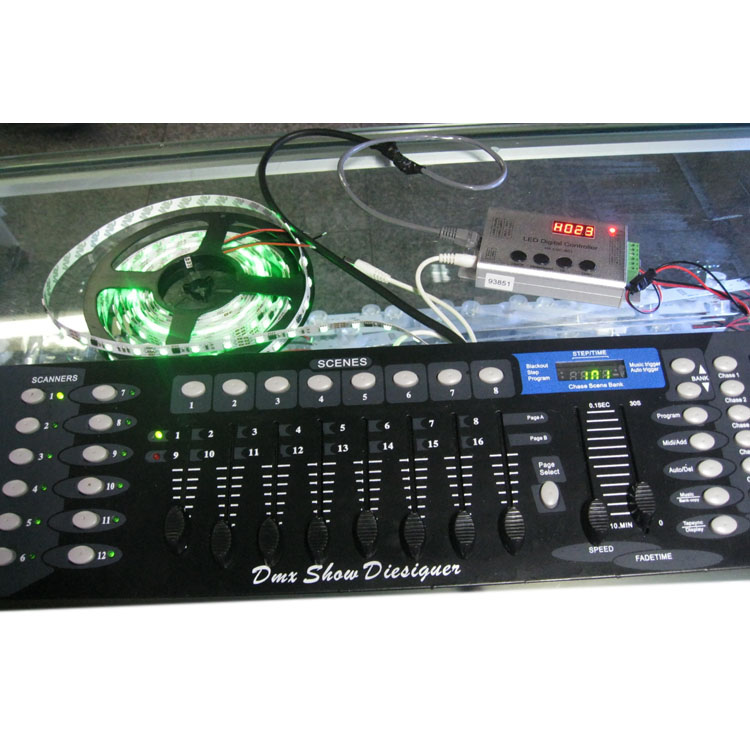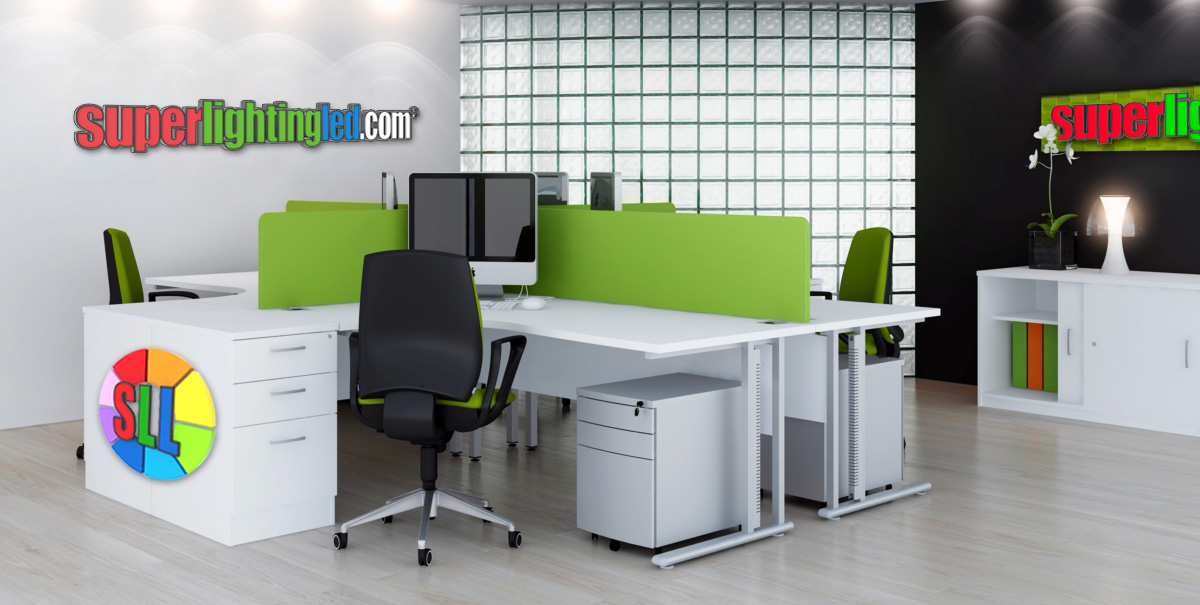 . Guided by a belief that LED lighting would be an integral part of everyday life's illumination, superlightingled.com came into LED industry and keep up with the advanced technoloty.
. We are committed to sales flexible single color,RGB, programmable pixel full color led strip and the accessories, LED controllers, dimmers, amplifiers, power supply are the main products.
.Superlightingleds.com founded in 2011, 5 years' development, our team is becoming stronger and stronger. we provide quality LED technology, great customer service, and superior technical support to our customers. superlightingled is your reliable partner for LED technology.
. If you are looking for high quality LED light Series or energy saving lighting solution, please do not hesitate to contact us, we are always more than happy to help in any way we can.at superlightingled offer LED Lighting for Everything.

Single Color Flexible LED Strip Lights Project Display

Color Change RGB Flexible LED Strip Lights Project Display

Programmable Pixel Dream Color Flexible LED Strip Lights Project Display