T-500 Mini Intelligent RGB LED Controller For 5050 WS2811 WS2801 LPD6803 Addressable Magic Dream Color RGB LED Strip lights,
All our products have been carefully selected and they are same as the picture which you see on our store.
We already let the product color tend to the true as far as possible, however because of the monitor color error there more or less has a little bit of different.
But definitely the product shape is the same as the picture.
Standards and Certifications







Product Specification
Supply Voltage: DC5-24V
Output Type: TTL/SPI
IC Control Quantity: 512pcs
Working Temperature: -20°C - 60 °C
Dimensions ( L X W X H ): bout 98mm x 62mm x 23mm
Net weight: 86g
Package weight: 105g
Remote and Controller

1. Connect led light signal wire first,Generally single wire IC(TM1803/TM1804/TM1809)just connect
DAT and GND,Double wire IC(LPD6803,SM16716)connect DAT,CLK and GND.

2. "Power+"Switching power supply DC12V positive,"Power+" Switching power supply DC12V negative.

3. Display when power supple:P-001 P: represent Mode 001: represent Mode value, Total 36 mode.
Setting Instructions

1. Press the setting , Into "IC mode choose" state,Press "mode+"or"mode-"can select different IC
which IC model digital tube can show,Able been controlled IC model: LPD6803 LPD1109 LPD1882
LPD1886 P9813 SM16716 TM1803 TM1903 TM1829 WS2811 WS2801;

2. Then press the setting again, then set IC quantity, Press"mode+"or"mode-"add or reduce IC quantity,
Digital tube show:L-001, Max IC quantity: 512pcs;

3. Press the setting once more to save Settings information,the interface back to mode selection:P-0xx;

4. Change mode: Directly press:"mode+"or"mode-", Interface show: P-0XX corresponding value
will increase or decrease;

5. Adjust the speed of change: Directly press:"mode+"or"mode-", Interface show:SP-XXX
corresponding value will increase or decrease.
Connection Diagram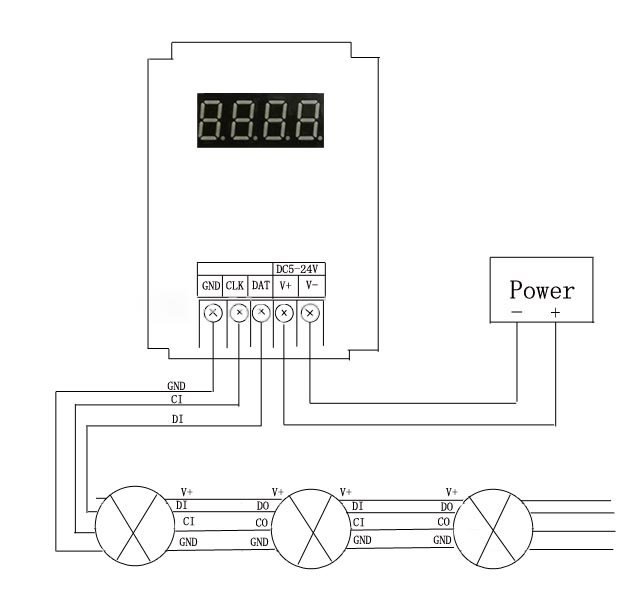 Applications
Interior Decoration: Club, bar, corridor, room, hotel, led aquarium lighting, museum, christmas, holiday, Retail LED lighting etc.
Exterior Decoration: Plaza, commercial buildings, parks, scenic spot, evening location, Sign illumination LEDs etc
Safety
Supply voltage of this product is 5/12 Volts DC, do not exceed.
Shorting output wires my cause damage to dimmer.
Always observe proper polarity when connecting power and load.
For indoor use only - this product is not waterproof or weatherproof.
Note
QUICK and SLOW speed buttons will only work when unit is in one of the color changing (dynamic) modes.
Connect according to the Wiring Schematic drawing.
Do not exceed 80% of Power Supply capacity when calculating Power Supply size to use in your system.
Package including
1x Controller
1x User Manual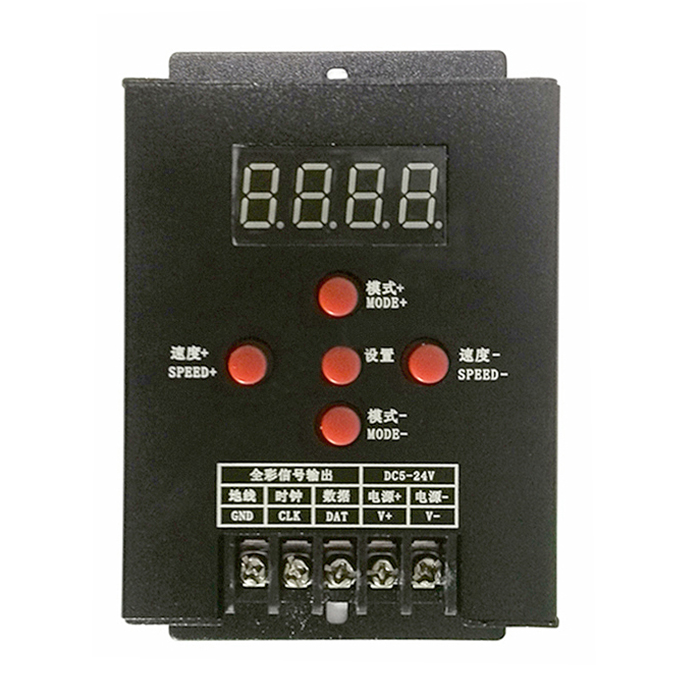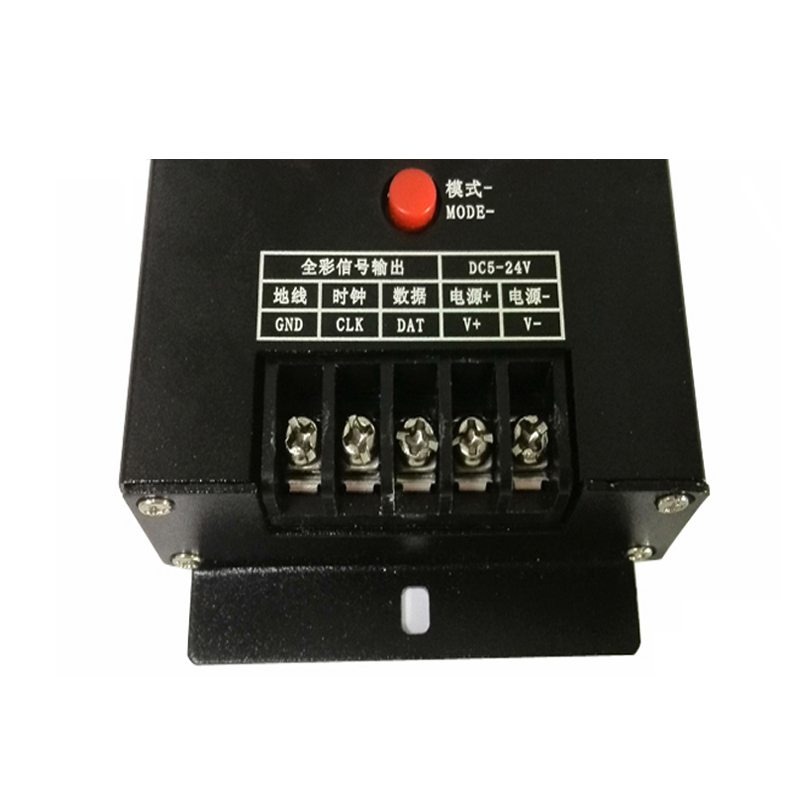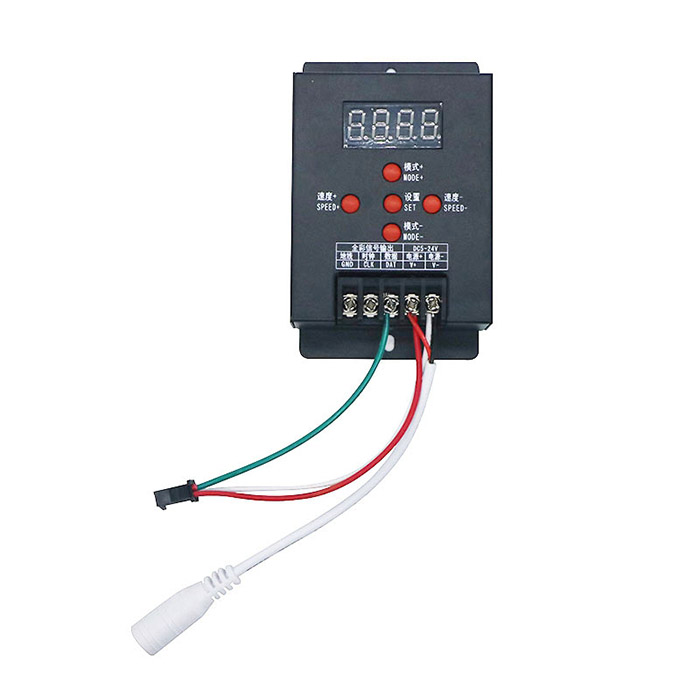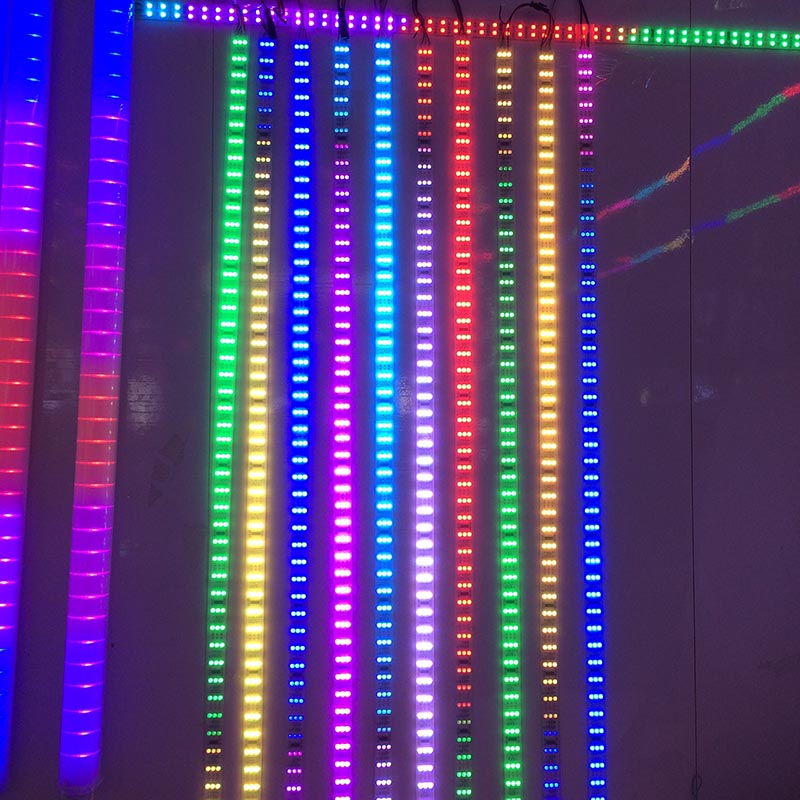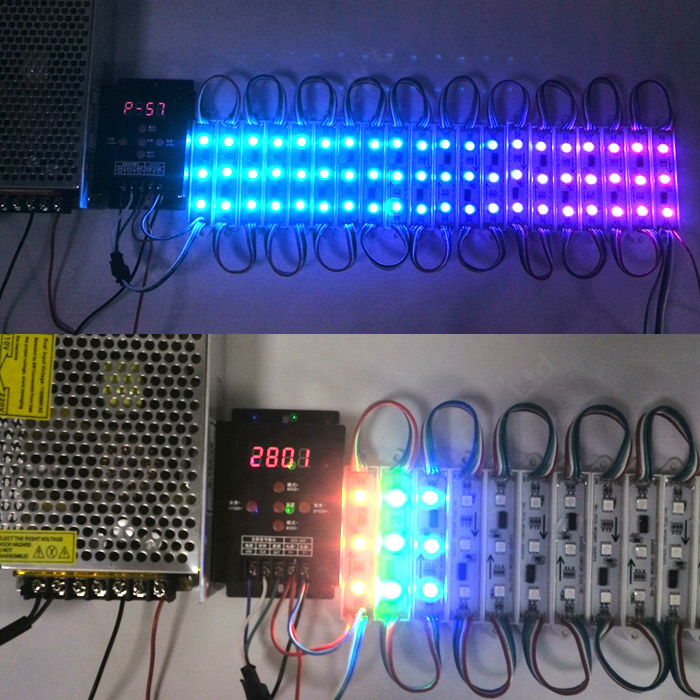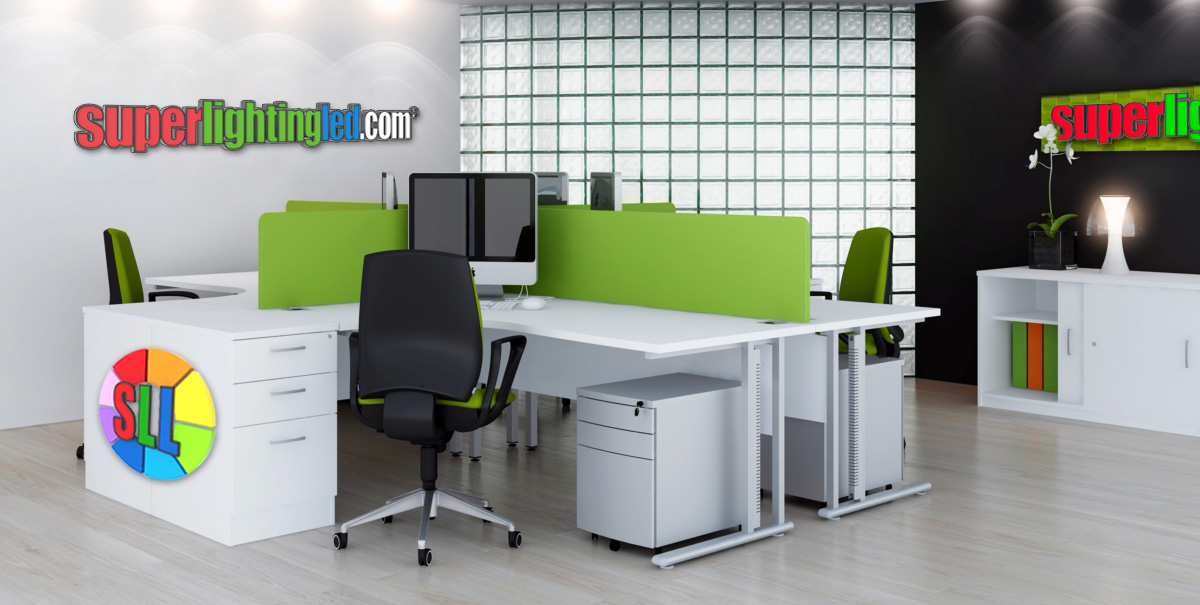 . Guided by a belief that LED lighting would be an integral part of everyday life's illumination, superlightingled.com came into LED industry and keep up with the advanced technoloty.
. We are committed to sales flexible single color,RGB, programmable pixel full color led strip and the accessories, LED controllers, dimmers, amplifiers, power supply are the main products.
.Superlightingleds.com founded in 2011, 5 years' development, our team is becoming stronger and stronger. we provide quality LED technology, great customer service, and superior technical support to our customers. superlightingled is your reliable partner for LED technology.
. If you are looking for high quality LED light Series or energy saving lighting solution, please do not hesitate to contact us, we are always more than happy to help in any way we can.at superlightingled offer LED Lighting for Everything.

Single Color Flexible LED Strip Lights Project Display

Color Change RGB Flexible LED Strip Lights Project Display

Programmable Pixel Dream Color Flexible LED Strip Lights Project Display