Alexa/Google/IFTTT/Nest/WiFi Smart Switch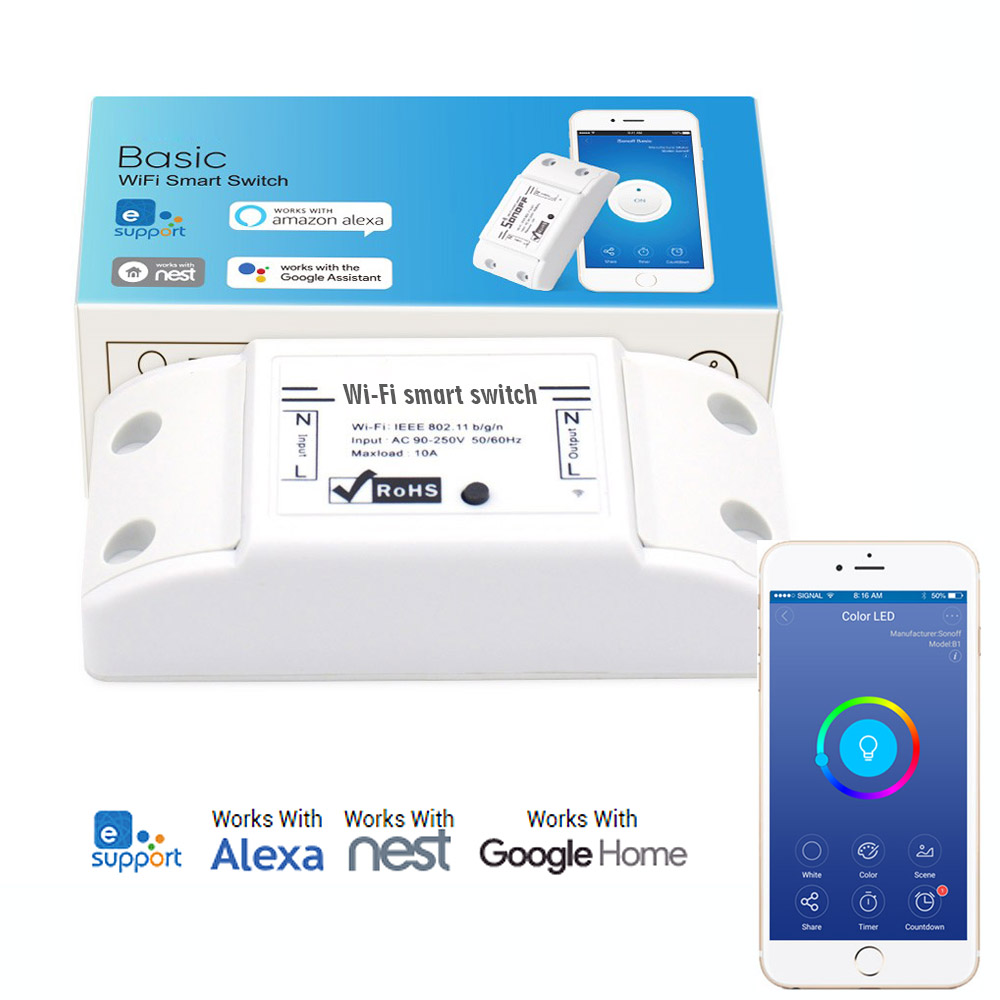 (0 Reviews)
Model:CON-ALEXA-01
voltage: AC90-260V
Control type:WIFI
Output Power:2200W
Waterproof Rating:Non
Size(mm):132*69
Warranty:3 years
Overview Home automation is "The Internet of Things". It simply means the way all devices or appliances are networked together to provide users with a seamless control over their home equipment. This WiFi Wireless Switch is an...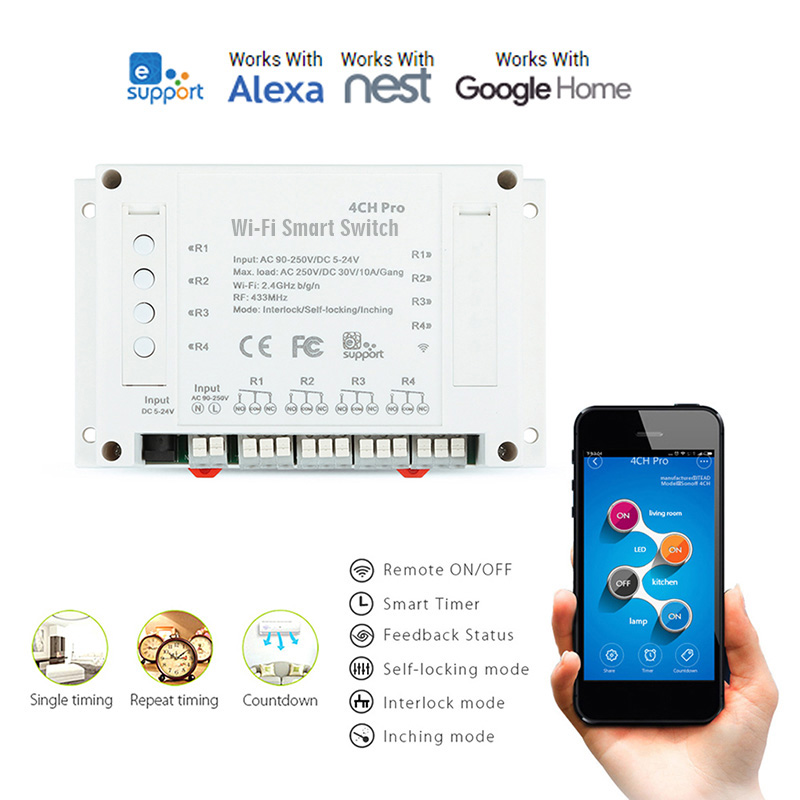 (0 Reviews)
Model:CON-ALEXA-02
voltage: AC90-260V
Control type:WIFI
Output Power:2200W
Waterproof Rating:Non
Channel:4
Warranty:3 years
Overview 4CH Pro & 4CH Pro R2 are 4 gang WiFi switches. They support switching among 3 working modes: interlock/self-locking/inching mode. 4CH Pro supports to set 0.25-4s delay in inching mode, while 4CH Pro R2 supports to set 1-16s. This feature...